International conference organized by Flore Garcin-Marrou, Anna Street, Liza Kharoubi, Julien Alliot.
June 26 – 28, 2014 at the University of Paris-Sorbonne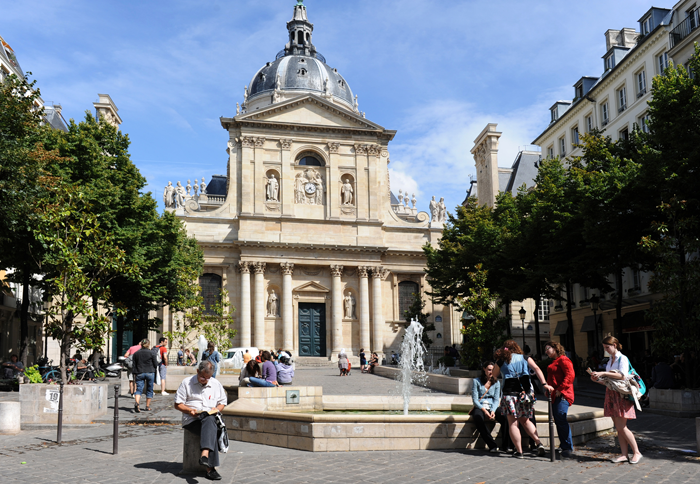 In this age of global circulation, the borders that determine and isolate particular domains are becoming ever more fluid, be they physical, cultural or conceptual. This is no less true in academia, notably as regards the relation between philosophy and the performing arts. The distinctions between these two disciplines are being challenged and reevaluated, attributing philosophical qualities to the act of performance while exploring the implications of philosophy in action, philosophy enacted.
Following the success of the international conference "Images and Functions of the Theater in Contemporary French Philosophy" (ENS Ulm, org. CIEPFC, Dimitra Panopoulos, Flore Garcin-Marrou, 10-11/2012), this next conference continues the investigation into the problematic relation between theater and philosophy, this time from an Anglo-American point of view. New crossings and transfers between ideas and the stage, the abstract and the concrete imply a fundamental shift in perspective that unites philosophy and performance. A brand new field is developing, called Performance Philosophy in English and Philo-Performance in French, which studies and encourages the dramatic embodiment of ideas.
The deadline for submissions is January 31, 2014.
Participants of the selected contributions will be notified by February 16, 2014.  
The conference is organized by the Labo LAPS, an independent research group whose diverse activities (seminars, residences, practical workshops) focus on the relation between theater and philosophy. The conference is sponsored by the Mairie de Paris, the FIR of the Sorbonne University, the laboratories VALE and PRITEPS (Paris-Sorbonne), the EMOI branch of CERILAC (Paris-Diderot), ICTT (Avignon, Pays de Vaucluse), HARp (Paris-Ouest), CIEPFC (ENS Ulm), the Institut des Amériques and Air France, in partnership with the international research network Performance Philosophy.